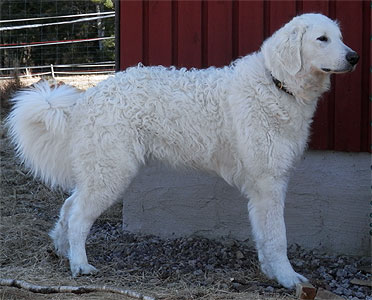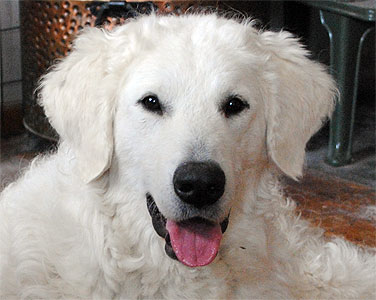 Roica
NO SE UCH NJV-12 NV-12 Ecarpadi Égi Eroica - "Roica"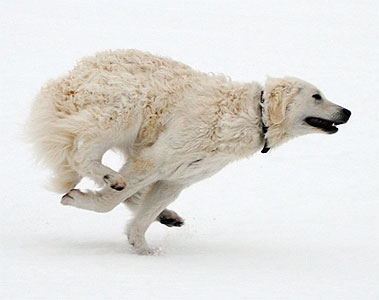 Roica is very athletic – build for speed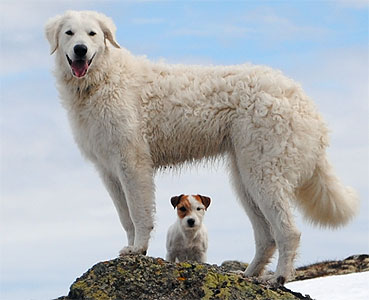 Roica is a good friend and guardian for my Jack Russell Terriers
Born: June 6th - 2011
Kuvasz of the year 2013 Sweden, Kuvasz of the year 2013 Norway, BIG-4
HD: A/D - will not be bred
ED: u.a. (free)
prcd-PRA: Not tested yet
Height: 70 cm Weight: 40 kg
Pedigree at the bottom of page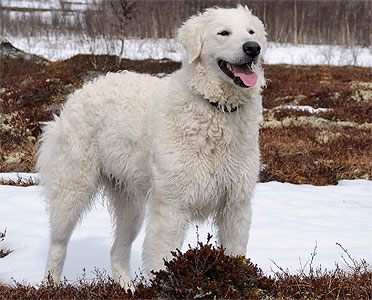 Roica is a proud but very friendly dog. She got the independence and confidence I love in a Kuvasz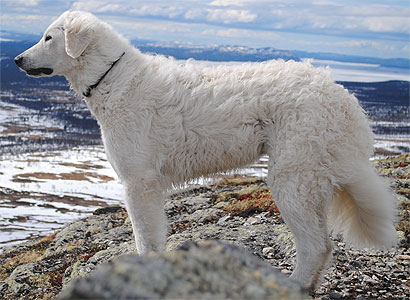 Roica got the LGD instincts - here she is keeping control over where the wolverine is moving.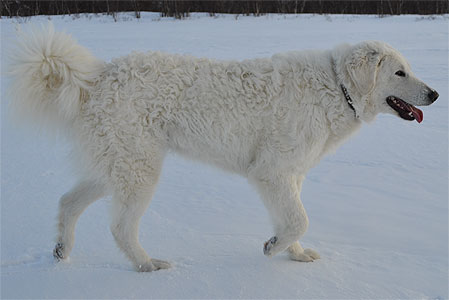 Roica in her winter coat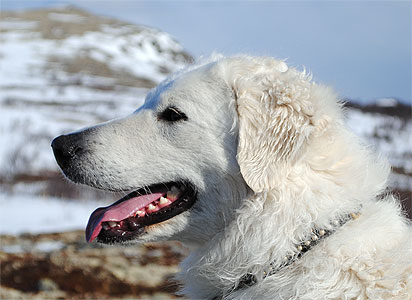 Roica's beautiful profile
C.I.B NORD UCH
Csigora Emir

SE UCH
Asterix

NO UCH SE UCH
Berghills Quslig

Csigora Singoalla

FI UCH SE UCH SE V-00 SE V-03
Vit-Väktarens Feher-Bessy

Andros Von Den Sieneburgen

FI UCH FI V-97 NO UCH SE UCH
Mikloshazi-Farkas Dora

Csigora Himla

KBH V-07 NORD UCH SE V-09
Csigora Fajazo

Deczi-Albo

NORD UCH
Csigora Csinos Csaba

SE UCH
Cidri Van De Windschoof

Baratsagos Bolyhos Edes

Yewel Van De Windschoof
Pedigree Ecarpadi Égi Eroica